LOKAL Escapes
If you're looking for a place to get away from the city and escape to nature; we've checked out these spaces for you to enjoy (while still getting some work done).
Every escape includes:
The space
Internet access
Workspace
Single or Double Occupancy
We can also provide:
(For an additional fee)
Transportation assistance
Tour guide
Check out the ESCAPES below!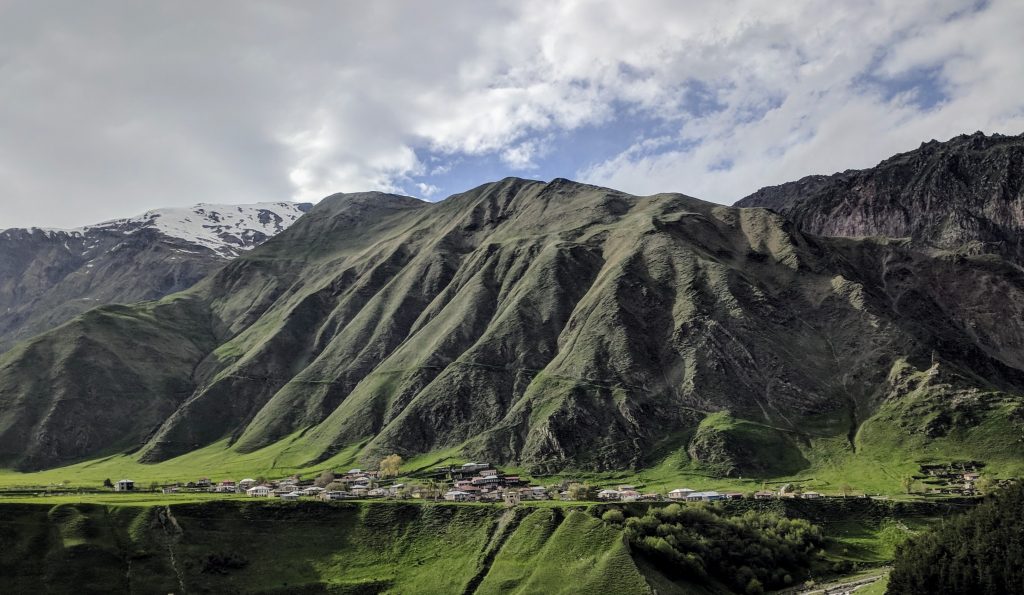 Beach Escape Gonio
Take your work with you and enjoy a beach get-away.
Private rooms located just 5 minute walk from the beach. Gonio has what Batumi doesn't – quiet – and; it's easy to get back and forth with a quick 10 minute taxi ride.
Surrounded by beautiful mountains scattered with springs and waterfalls, Gonio is a popular seaside resort located on the Black Sea cost of Georgia.
Gonio; although small, is beautiful and a great choice for those looking to escape the bustling city life in trade for peace and quiet. Gonio has a rich history. It's one of the oldest inhabited areas of Georgia. With the impressive architecture of the ancient fortress, history buffs can go on a journey back in time.
Prices start as low as GEL 75 / Night (single occupancy)
Inquire for Booking
Mountain Escape Adjara
Escape the city and enjoy some fresh mountain air - and - enjoy the atmosphere of community.
Glamping!!! Enjoy the crisp mountain air of the Adjara region of Georgia.
We selected this stay because of their commitment for guests to "be part of the community, where people share common values, provide care and love for nature, and build new connections."
Imagine being wrapped in a blanket watching sparks and glowing ash float languidly up into the starry sky above. That's what you'll get at this stay.
LOTUS Belle Tent
It is 12 square meters in size and is based on a wooden floor. The tent is protected by an insect net. The tent itself contains a sofa, a double bed, and a traditional carpet. Shared bathroom with 3 showers and 3 toilets.
Vegetarian restaurant on site located in a Mongolian Yurt specializes in famous local dishes such as Khachapuri, Lobio, and Chirbuli in addition to European dishes for more variety. Eighty percent of all products are from local farmers to provide an authentic experience and support the local community.
WiFI
5 mobile routers spread out over the glamping.
Speed is good for doing general day-to-day work. For more data-heavy work like video editing, it may be challenging.
It's recommended to take the unlimited package of Magti, Geocell as a backup.
Prices start at 75GEL / night (meals additional)
Book (Include ``LOKAL`` in the special request field)