Introducing LOKAL's NEW Co-LAB!
LOKAL Co-LAB is an extension of LOKAL CoWork and CoLiving.
Located next door, the Co-LAB offers exclusive services and amenities for MONTHLY Members in our newly expanded space.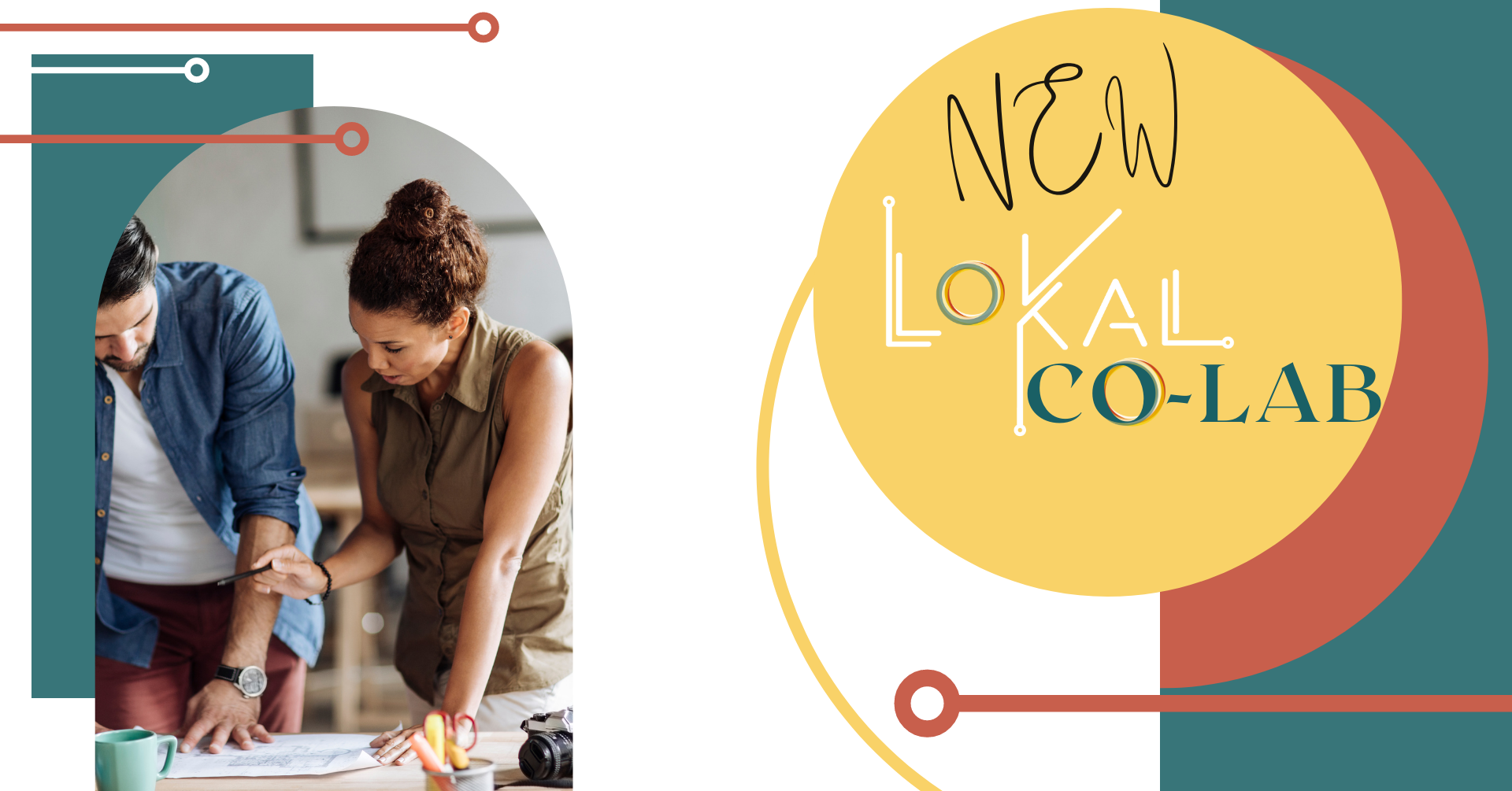 Why Join the CoLab?
How does the CoLab compare to a regular co-work pass at LOKAL?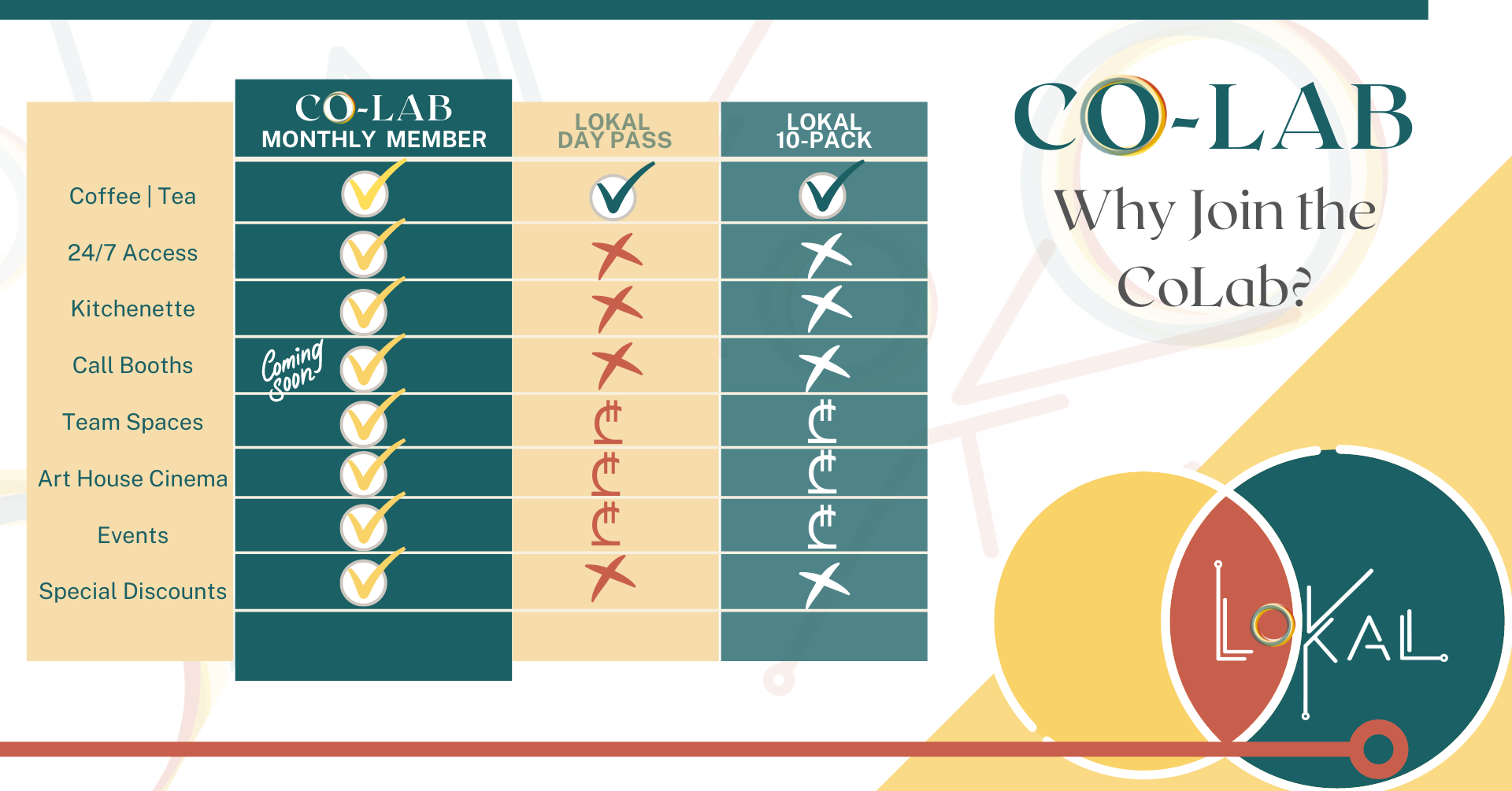 BOOKING
Don't Wait!! Book your Monthly CoLAB Pass Today!
LOKAL Monthly and After-Hour Passes that are active will be honored for full CoLAB Membership for the remainder of the pass validity dates.
CoLAB Booking Products
Memberships and MORE!