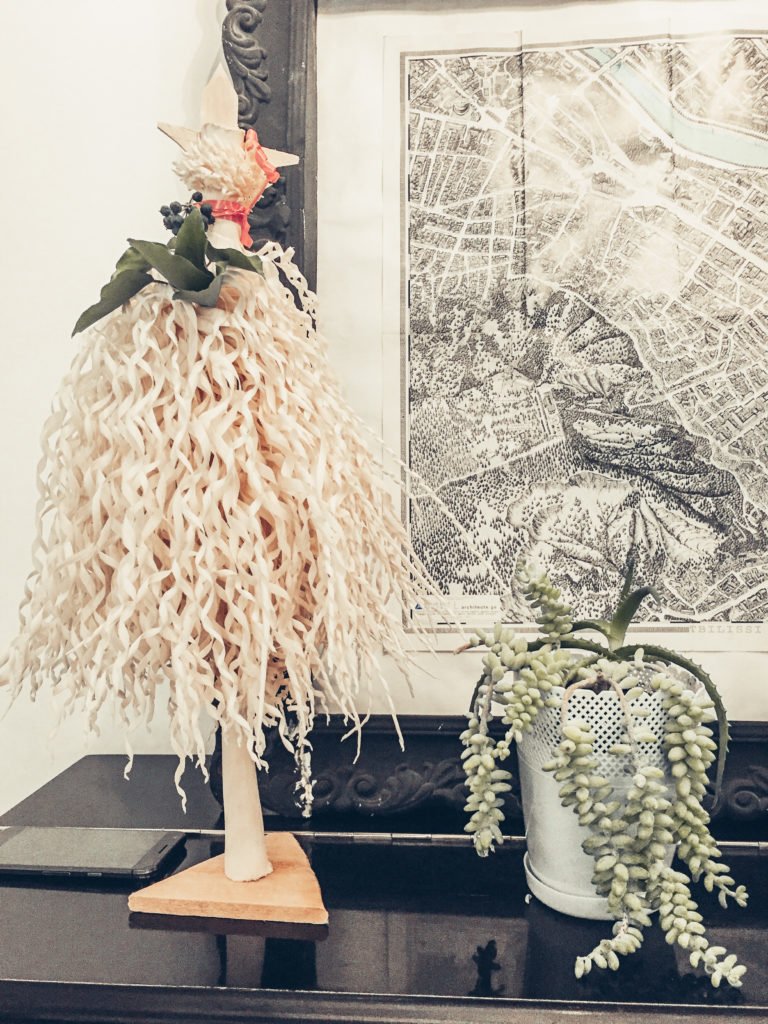 The cultural traditions of a Georgian Christmas and New Year are multifaceted. As digital nomads, we encounter different traditions, different cultures, and a variety of ways of living. It can be hard to go in depth as nomads and learn more about the inner life of the countries we visit.
By Tamta Dzneladze, a Georgian national and LOKAL's Social Media Manager
In this article, we will show you Georgian Christmas and New Year from a local's perspective, starting with why Georgians celebrate different days than most of the rest of the world and explaining some of the interesting behaviors you might have seen or can expect.
History of the Gregorian & Julian Calendar
Let's start with a little bit of history behind the calendar differences:
Today, most of the world uses Gregorian Calendar. Before that we had been using Julian Calendar. The Julian calendar, proposed by Julius Caesar was a reform of the Roman Calendar. The calendar was the predominant one almost around the world, until it was gradually replaced by Gregorian calendar, implemented by Pope Gregory XIII in 1582. However, The Julian Calendar is still used in parts of the Eastern Orthodox Church, in parts of Oriental Orthodoxy and Anabaptism, as well as by the Berbers. 
Celebrations
The Georgian Orthodox Church (as well as Russian, Serbian, etc.) still celebrate Christmas and New Year according to the Julian Calendar. On 25th of December Georgians may or may not wish each other Merry Christmas, it depends upon their preferences. Christmas itself, however, is not celebrated on the 25th. Instead, the Georgian Orthodox Church celebrates it on 7 of January.
Let's list the important dates for the Georgian Holiday season according to the Julian calendar:
1st of January – First day of The New Year (Official day off)
2nd of January – Bedoba (Official Day off)
7th of January – Orthodox Christmas (Official day off)
14th January – Old New Year
New Year (January 1)
As for the New Year, Georgians ring in the new year with huge firework shows on 31st of December.
Locals really take this day seriously. As they would say, it's like Christmas for the Western world. It's the day you spend with your family, enjoy traditional meals and New Year movies, which could be Georgian oldies or Soviet Era movies that we still love so much. As the clock strikes midnight, the tradition is to make a New Year wish, which we believe has magical powers. Families congratulate each other, make toasts, and start calling the loved ones who are not with them. During this period there is a huge concert going on outside on the First Republic Square with a lot of people attending.
New Year Tradition of Mekvle
Now let's talk about this Georgian tradition called "Mekvle."
Mekvle is the first person who visits you after the New Year has officially arrived. If we should translate it literally, it would be "someone who leaves a trail."
The reason behind this is: This person should come to your house with candy and/or wheat and a positive attitude. You open the door and the Mekvle will shower you with candy or wheat and step in with the right foot, saying these words: "Shemovdgi fekhi, gtskalobdet gmerti. Fekhi chemi, kvali angelozisa," which would be: "I stepped inside, may God be on your side. My foot – trail of an Angel." Then they should make a toast and bless the family.
People usually choose a Mekvle who is a happy person, someone who they love so that they are sure in their pure heart and intentions and will bring love and success for the year. A Mekvle should only be a person who wasn't under that roof when New Year came in.
In the rural areas, locals usually have their own animals and fields they use for providing for themselves, and they expect a Mekvle to bring a prosperous year full of harvest and farm growth. For instance, when you are an owner of a hen, you'd be worried if they would want to become mother of chickens or not. A hen may lay eggs but never want to sit on them to raise chicken. So, as Georgians would say, the mother hen "should sit" that year. This is why, when a Mekvle enters their house, they should immediately sit on a chair. That would mean a prosperous year hen-wise. The hen would sit and the family would have chicken, thus a successful year.
New Year celebration is different in all the regions. As you know, Georgia is one country now, but before it used to be different regions with their own kings and queens, traditions, food, folk music, and dances.
Georgian New Year doesn't end here. They still celebrate it with the Julian Calendar, remember?
Old New Year (January 14)
The "Old New Year" falls on January 14th. Tradition remains the same. Family time, fireworks, and another Mekvle. However, it is not taken as seriously as the 31st. In western Georgia, particularly Guria, they celebrate the Old New Year more than the 31st of December. They call the New Year's day "Kalandoba." "Kalanda" is a Roman word and means the first day of the new year.
According to the tradition, Saint Basil was considered the Georgians' Mekvle. This is why 14th January is in his honor. For the same reason, Gurian locals decorate the Chichilaki tree. Chichilaki is white and looks like Saint Basil's white beard. On 13th of January, Gurians go to the woods, get a nice branch of a hazelnut tree, and put it next to a stove. Once it's dry and starts making cracking sounds, you peel its exterior layer and start peeling it to make Chichilaki.
Traditional foods are somewhat the same in all the regions: Satsivi (walnut sauce with turkey), eggplant with walnuts, grilled piglet, sweets like gozinaki (walnut with honey) and churchkhela (walnut and coated in a thickened grape juice). 
After the New Year has already arrived, every person you visit or just hang out with for the first time, you always exchange sweets. You give/bring them candies and tell them – Ase tkbilad damiberdi! – meaning: "Grow old that sweetly."
Bedoba (January 2)
As for the 2nd of January, Georgians call this day Bedoba. Literally it would translate to "fate day." 
On this day, people try to be with their loved ones once again and spend the way in love and coziness, as this is the most important day of the year: Your whole year depends on the way you spend this day. So try to make the best of it.
Orthodox Christmas (January 7)
Now let's talk about Orthodox Christmas on 7th of January.
It is a day for the believers to pray, go to church, and light candles. For the religious ones who stay at home, it means lighting a candle in the window before the midnight and making a wish. Those who go to the church stay up all night and pray. 
There is a Christmas Song "Alilo" which is traditionally performed on Christmas Eve. In the past little children would go out in the evening of 6th of January trick or treating. They would knock on doors dressed up, singing Alilo song (it needs at least 3 people to sing), and ask for treats. Today, this tradition only happens in rural areas. Despite the prohibition of performing this song in the 20th Century by Russia, people would still do it.
Every region had their own characteristics to the song. After the Alilo song, the children would perform their local song, which would basically have the same plot: "I asked for the treats and the host moved to help me, I asked for one, they gave me two, God will give them wealth." As for the elders, this is a religious holiday, where religious people go to church at night and stay up all night praying, or light a candle before midnight strikes.
Nowadays, on the 7th of January itself, Patriarchy organizes a charity parade called Alilo, where people gather on First Republic Square with all the parish and priests. They bring Georgian traditional transportation called "Uremi" from the villages. Uremi is a two wheel wooden wagon, which needs a pulling force (like bulls) in the front. People gather around them and giveaway gifts for charity. The parade marches to Rustaveli Avenue, Baratashvili Street, and eventually ends in Sameba (Trinity) Church, where they leave all the gifts. All the charity goes to children and elders' shelters.
Now you know more about Georgian Holidays. The best part is the city remains decorated and celebrating these holidays for almost 3 weeks! From around 20th of December until 15th of January. And you'll witness a lot of fireworks all this time. Concerts on the First Rebublic square and the stage remain until 13th. And the best part is, you get to celebrate it all around 4 times!

Now you know why New Year is a really good time to visit Georgia!
Related posts